WE'RE ON A MISSION TO MAXIMIZE YOUR SALES SUCESS
WeSuite's great team is made up of people just like you. We've worked in the security industry ourselves, handled all aspects of sales, and understand the challenges of growing a business. We also know what it's like to have too much to do every day. That's why we created WeSuite.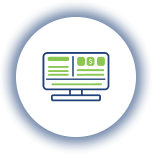 Client as a partner
We work hard to build positive and productive relationships with our biggest asset, our clients.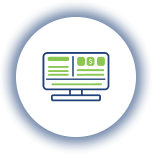 Laser-Focused Teams
Our teams collaborate and align on priorities that allow us to get more done for the effort.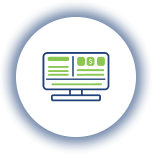 Continuous Innovation
We have a smart, creative, and passionate team that shares a common goal of continuous innovation and growth.
SAY HELLO TO OUR LEADERSHIP TEAM

Tracy Larson
President & Partner
Recognized sales subject matter expert who is focused on sales process and improvement through the use of technology.

Michael Fazio
Chief Technology Officer & Partner
Original Architect for WeSuite core product features and functionality who thrives on team collaboration and continuous innovation.

Isac Tabib
Chief Operating Officer & Partner
Co-founding Partner and accomplished security integrator who believes in the power of using technology to sell technology.

Itai Bar-David
Vice President, Product Management
Brings a highly strategic, methodical, and client-focused approach to the design and development of WeSuite's products, product features and functionality.

Arturo Bravo
Vice President, Operations
A highly-valued, long-term team member with vast knowledge of all aspects of WeSuite's operations, who strives to make the most positive impact on the WeSuite community.