Great Sales Leadership Doesn't Come Easy. Software Can Help!
Sales Managers – use these tips to help you to be a great sales leader!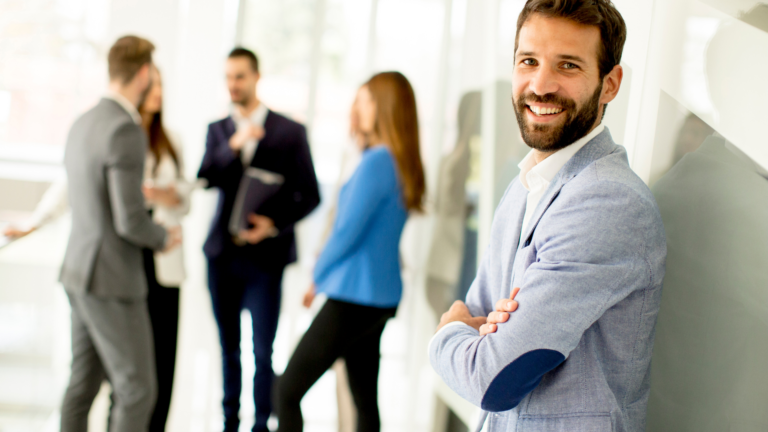 There are sales managers, and then there are sales leaders.  Not all sales leaders are – or want to be – managers. You may have top salespeople on your team who love selling more than managing people, and they lead their peers by example. However, you DO want your sales managers to be sales leaders.
"Manager" is just a title. "Leaders" motivate and inspire their team through their personal style of management. There are a zillion inspirational quotes and posters about what makes a great leader, but one of my favorites is from former New York Knicks and U.S. Senator Bill Bradley. He said, "Leadership is unlocking people's potential to become better."
How do you do that? There's no magic tool that can turn managers into leaders. They need emotional intelligence and the right temperament, neither of which are easy to acquire if those qualities aren't in their nature. However, sales management software can help develop the skills and management style that are key components of outstanding sales leadership. In other words, it can turn good sales leaders into great ones.
Training New Hires
The first few months at any new job set the groundwork for whether an employee will become a long-term asset to the company – or not. Sales leaders recognize that new hires require extra attention and resources to acclimate successfully so that, ultimately, they can reach their potential.
Even the most experienced salespeople need to learn how their new employer operates and what's expected from them in their new position. Sales management software takes away much of the guesswork, giving salespeople tools to quote the right products and associated labor, access current pricing, reminders to include special items, and guidance to stay above established margins and break-evens. Software training videos can provide much of the baseline education necessary, freeing up sales managers to bring new salespeople up to speed on more intangible issues like corporate culture, client personalities and background, market conditions, and corporate positioning. When new salespeople walk into their first sales call, they'll be equipped with the knowledge and quoting tools they need to hit the ground running.
Chad Asselstine, V.P of Business Development at Fire Monitoring of Canada, understands the value of a structured onboarding process. "When we hire new employees, we're able to put them through WeSuite Academy. It shows them how to quote, how to calculate margins and various best practices."
By contrast, new hires who aren't empowered to quote and present with confidence will have a much harder time adjusting and may become frustrated and disillusioned with their new job. They may decide to jump ship quickly, or they'll hang around and eventually become a mediocre performer. Maybe you'll be lucky, and they'll grow into the position and thrive. However, there's nothing like starting strong, out-of-the-gate, to build the confidence, enthusiasm, and determination that drives the best salespeople. The right software really helps.
Keeping Sales Teams Motivated
Let's face it. We're all motivated by praise and feeling appreciated. However, there's nothing like a great big commission to fire up a salesperson. That's why salespeople want to spend as much time as possible selling.
Salespeople don't want to spend huge chunks of time on administrative busywork. Every minute they spend on tedious paperwork and data entry is time they're not making money and not feeling particularly motivated.
Sales managers must make sure administrative housekeeping gets done, but they hate harping on their salespeople to take care of it. Without accurate reporting on lead sources, pipeline status, meeting follow-up, quoting requirements, timelines, and other opportunity-related data, company leadership lacks the information needed to make strategic business decisions. 
Sales management software makes it extremely easy for salespeople to enter data on-the-fly, as they're in the field. Clicking a few checkboxes or recording a voice memo after each meeting can take the place of hours of paperwork back at the office. Furthermore, once data is entered into a centralized, shared platform, it is automatically applied appropriately – like within proposals, contracts, and proposals – without re-entry. Proposal generation tools create professional, custom-branded documents with ease, which can then be shared with clients and signed electronically. Closing happens faster and with greater frequency, each time giving salespeople a welcome shot of motivational endorphins. 
Shantel Summers, Director of Administrative Operations at Mountain Alarm, says, "Using WeSuite, our salespeople can build a quote and have it to a customer within 5-10 minutes, instead of a half-hour. The time savings are even more significant with larger projects."
Sales management software can also motivate salespeople by adding transparency to the commission structure. When salespeople can see their commissions adding up as they build a quote, it's like placing a great big orange carrot in the middle of their quoting screen. Just try doing that without software!
Leading Based on Data
Sales leaders are strategic thinkers; they don't act impulsively or let their emotions drive their decisions. Reporting dashboards within sales management software give sales leaders visibility into their team's performance collectively and at the individual level. They can see where their sales reps excel and where they could benefit from training or additional support. With data to guide employee reviews, conversations regarding performance can be more constructive – focused on facts rather than subjective observations. For example, John Nemerofsky, Chief Operating Officer at SAGE Integration, says, "With WeSuite, we can actually calculate our ROI-per-salesperson."
Reporting data can also help sales reps evaluate their own performance more objectively. Where in the pipeline do they most struggle? Are there types of sales they close more frequently than others? How do their margins compare with their peers? What about their close ratios? With these insights, sales leaders can better mentor their reps, focusing on areas with the most potential for improvement.
Empowering Autonomy
Sales leaders train their team members to soar – ideally, to become sales leaders themselves. When those reps are ready, the last thing they want is a tight leash holding them back. Sales management software allows management to give more autonomy to sales reps who have "earned their wings" than those still in the nest or functioning somewhere in-between. 
Barry Chisholm, Director of Sales at American Alarm, describes the importance of granting more freedom to more seasoned team members. "We take advantage of WeSuite's automated approvals, and we set different thresholds for apprentices, mid-level, and senior-level sales reps. I can keep tighter tabs on the apprentices while granting greater autonomy to those with more experience."
Stephanie Olson, Business Analyst at Washington Alarm, says her company does the same. "Through the software, we have been able to customize the conditions for the approvals process, defining when approvals are necessary and when they are not. For example, in our Bellingham office, both salespeople are very senior. As long as the sale is within their threshold, they can send out a quote on their own. If it goes over the threshold, one other person needs to sign off on it. But at our Seattle office, there are newer people. For them, we have three different approval systems, and they have a much lower threshold."
Being a sales leader means helping each member of your team reach their full potential. The right sales management software increases each sales rep's probability of success, meaning it helps you, as their leader, reach your potential too.
We know there are plenty of great sales leaders out there reading this. We'd love to hear how you're levering sales management software at your company to be your very best. Please share!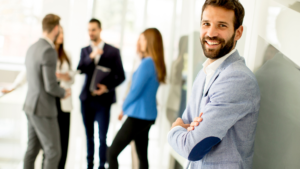 You know the nightmare where you forgot to go to class the entire semester and now you have to pass the final? For some of us, heading to a first sales call instills that same heart-pounding panic.
© WeSuite, All rights reserved 2021